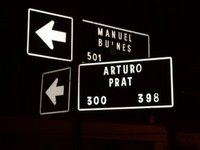 I visit a couple of adventure places but their treks don't start until April (tourist season is over see). They cost a fortune and I don't want to waste my time. I find out about a free talk on trekking the park being held daily at the Erratic Rock Hostel at 15:00. The guy talks like an ex-army drill sergeant.
"Hey Bill, if I want to start here, then walk here, pop over there and end here in a day, what do you think? Can I do it Bill? Can I huh?"\
"I don't know. I've not walked with you before, I don't know how fit you are, what exercise you do or what your pain threshold is!"
"Does it get cold Bill? Does it huh?"\
"I don't know, some people get colder than others. I'm fat and hairy, I'm a bear, I don't get cold!"
You camp at designated campsites, the paths are well trodden and clearly marked. All I need is a tent, food and a stove - easy! The afternoon and early evening then turns into a mad scavenger hunt for all my stuff before the shops close at 20:00. All in all, I'm like a mad hectic dog running around from 12:00 to 21:00. I can't settle, I'm concerned about the trip I start tomorrow. I've never done anything like it before. On my own! For 10 days! This feels like the stupidest thing I've ever done!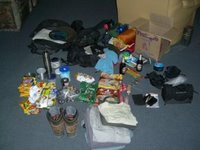 My left Achilles heel still pains from the Glacier walk in Ushuaia! (I injured it during an impromptu 8 mile run home from the pub in Australia, October last year.) Though I did pick up a neoprene support for it. I go out to write my last blog entry and eat a slap up meat meal (sausage, lamp chop and 4 beef grill steaks). At the restaurant I try my first Pisco Sour (a local drink) - it tastes like a Whiskey Sour made from moonshine!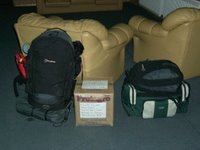 Back at the hostel it's back to wearing my Dog Tags in preparation! I see this as a mental as well as a physical challenge - I mean, I'm on my own! I think I'm bonkers! Why am I doing it? I start packing at midnight and finish at 03:00. The bus / coach I ordered arrives at 07:30.
Posted by Steve Eynon